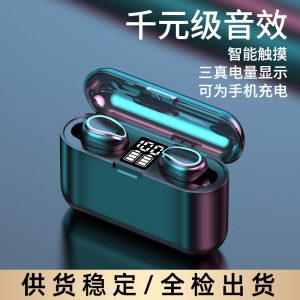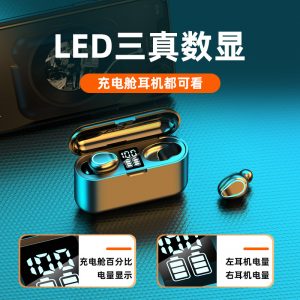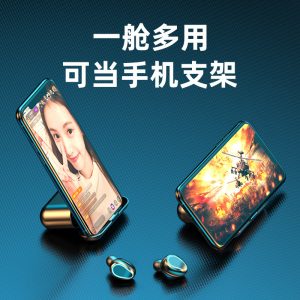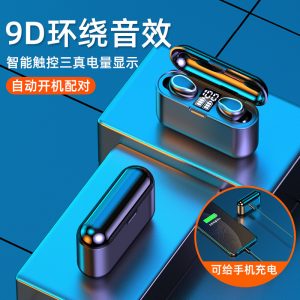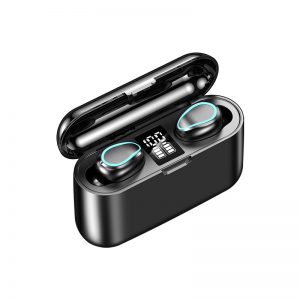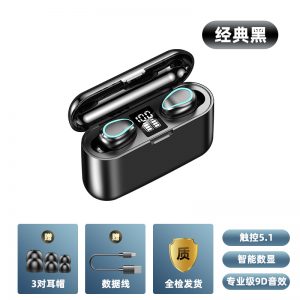 Product parameter
Product brand: neutral
Bluetooth version: Bluetooth5.1
Bluetooth transmission distance: within 10 meters
Charging bay size: 73.8* 23*47mm
Headphone size: 14.5* 11* 20mm
Charging bay capacity: 2000mAh
Headphone capacity: 50mAh
Fast charging time: about 40 minutes
Cumulative playing time: about 220 hours (used with charging bay)
Charge times: about 40 times (theoretical single charge in the charging bay)
Automatic power-on: support Automatic pairing: support
Power display: LED three true electric display
Headphone material: PC Noise reduction version: CVC8.0
Control method: smart touch, magnetic switch: support
Product features: play pause (tap the headset 1 time), answer and hang up (tap the headset 1 time, summon Siri (tap the headset 2 seconds), volume adjustment (tap the headset 3 times), switch music (tap the headset 2 Down), switch machine (long press for 5 seconds) applicable products
Smart matching mobile phones and tablets (compatible with Android/iOS and other systems)
Packing list: One charging box, three pairs of ear caps, and one charging cable. "The above data is obtained from production and education tests. Actual use may have errors due to the environment and equipment due to different bundles.
In-ear headphones, also known as ear-canal headphones, in-ear earplugs, or in-ear monitors (ie, the full English name of IEM: In-Ear-Monitor), are earphones used
inside the human auditory organ. According to its design, Will seal the user's ear canal during use. It can eliminate external noise interference, the sound quality is
full and clear, and it is light and easy to carry. But people often complain that the headphones are too small and the bass part is insufficient, and they often fall
out. Next, I will talk about the correct way to wear earphones for your convenience.
1.For better sound performance, the earmuffs and the ear canal must form a good airtight environment. Therefore, we must first confirm the airtightness and strive to
istinguish between the left and right earphones.
2.In order to better enable the earphones to enter the ear canal, use water as a lubricant.
3.Correspond to the correct ear canal, pick up the earphones and start putting them in your ears.
4.Gently place the earphones in the ear canal.
5.Gently turn the headset and slowly insert it.
Precautions
1.It can be turned in or out, until the earphone is comfortable in the ear canal
2.In the case of ensuring comfort and safety, please ensure that the earplugs are inserted deep enough to ensure that a closed environment can be formed
3.The human ear canal is about 2.5cm long, so wearing earphones will not cause damage to the eardrum, but you should still wear and write earplugs carefully.