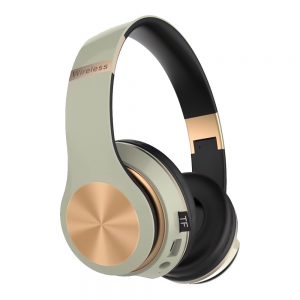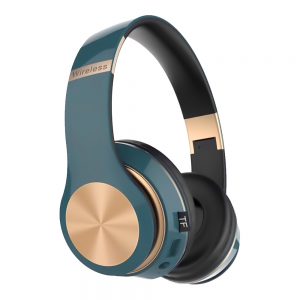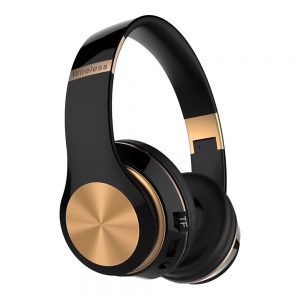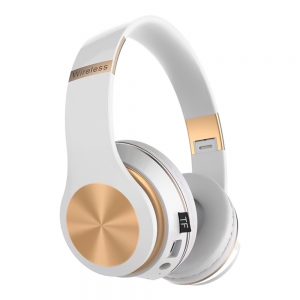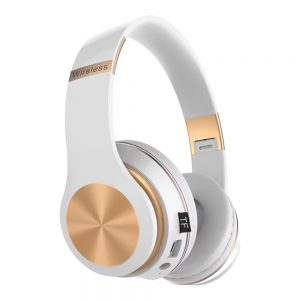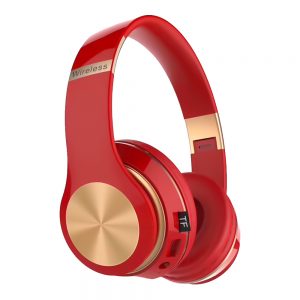 Product Description
Type
Wireless  Headphones
Feature
LED Display & 2200mAh Powerbank For Phone Charging & Touch Control
Material
ABS
Weight
Waterproof Level
IPX 7 Waterproof
With Microphone
Yes
Packaging
Color boxes 1pc/retail Package
Sample
Accept small sample order
Function
Auto connect after startup & Support Single Ear Use
Order Lead time
10~20days
Use for
For any smart phone
CUSTOM
Accept custom logo and print, packaging
More Feature
Transmission range: 10 meters
Function: battery display, call function, voice control, support music
Custom processing: Yes
Print LOGO: Yes
Bluetooth protocol: 5.0
Channel: Stereo
How to use: head-mounted
Single or dual ear: bilateral stereo
Applicable gift-giving occasions: advertising promotion
Color: black, white, red, blue, gray

 
Which wireless Bluetooth headset headset is better?
1. Recognize the classification. Purchase on demand 1. Closed, open and semi-open earphones currently on the market can be divided into closed, open and semi-open
according to their shape. The so-called closed earphone means to wrap your ears with its own soft sound pad, so that the ears are completely covered. This type of
earphone has a large sound pad, so it is also larger. With a sound pad, it can be free from external noise interference. Open earphones are currently the more popular
earphone styles. The feature of this type of model is the use of sponge-like microporous foamed plastic to make sound-transmitting ear pads. It is small in size and
comfortable to wear, and no thick soft sound pad is used. In terms of sound quality, its low frequency loss is relatively large, but the overall effect is still good.
Semi-open earphones are a new type of earphone that combines the advantages of closed and open earphones. This type of earphone uses a multi-diaphragm structure. It
has many characteristics such as full and thick low-frequency description, bright and natural high-frequency description, and clear levels. This kind of earphone is
widely used in many higher-end earphones. In fact, whether it is closed, open or semi-open earphones, the key is to see which one you prefer. In terms of office
applications, semi-open earphones may be better, because these kinds of earphones look more fashionable and More importantly, the sound quality is clearer. For more
users to come to the book, the terminology introduced above may be a bit obscure, and it is difficult to remember accurately when purchasing. In fact, we have another
purchase category: headwear or earplugs. Headphones are mostly closed structure, so it is not convenient to carry, but its music expression is very strong, allowing
people to enjoy the beauty of music. This type of headset is made very sturdy, so it is very suitable for use in the home or office. In order to cooperate with the
voice interface, most of them also have a microphone. The earplug type is mainly used for traveling and listening to music because of its small size. This type of
headset is mainly used for CD player, MP3 player, and MD. Its sound quality is good, and the sound interaction is strong, but its anti-interference ability is very
weak and its function is not strong. Earphones can be divided into electric type and capacitive type according to the manufacturing principle. Electric (also known as
moving coil) earphones have the characteristics of simple structure, stable sound quality, high endurance, and high sensitivity. Capacitive (also called electrostatic)
earphones have the advantages of good sound quality and bandwidth, but their structure is complicated and difficult to manufacture, so few manufacturers make such
earphones. Nowadays, stereo headsets using this model are rarely seen on the market. 2. Tips for buying earphones 1. Type Generally speaking, electric earphones have
the characteristics of stable sound quality, simple structure, and low price, which are suitable for ordinary people to choose; while capacitive earphones have the
characteristics of good sound quality and bandwidth, but The price is higher and suitable for enthusiasts. 2. Appearance Because it needs to be worn for a long time,
the headset should have very soft and comfortable ear cushions and a headband with very low pressure. As for whether to use earbuds or covered earphones, it depends on
the specific situation. It is impossible to cover your ears with a big fully covered earphone in a hot day. 3. Indicators You can learn about the performance
indicators in the manual. The general requirements are: 20Hz~20kHz frequency range, sensitivity greater than 94dB/mW, maximum power ≥100mW, harmonic distortion less
than 0.5% and so on. 4. Appearance Judging from the appearance, better earphones have a smooth appearance, fine workmanship, and excellent hand feeling. They should
not have the rough feeling of using inferior plastics. In addition, the wire diameter of the earphone lead is relatively thick, soft and not hard. The plug is required
to be neat and tidy without burrs, and the plating layer is smooth and even. Don't buy if you don't meet these conditions. 5. Audition There is so much mentioned
above, but the most important thing is to audition in person. This is the most critical link. When auditioning, try to choose a better program source to audition,
don't use that inferior sound source, because it is impossible to hear the good and the bad. The specific situation can only be listened carefully with your ears, and
you will know who is good and who is bad.