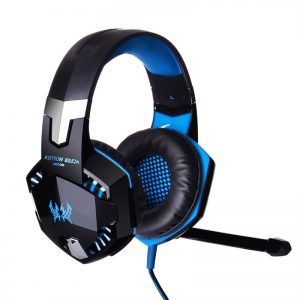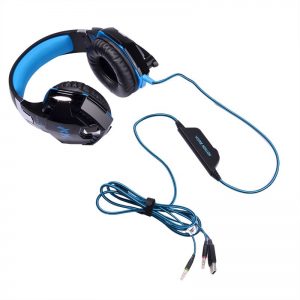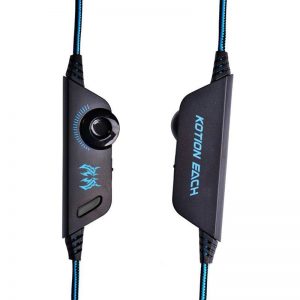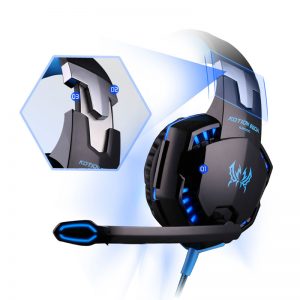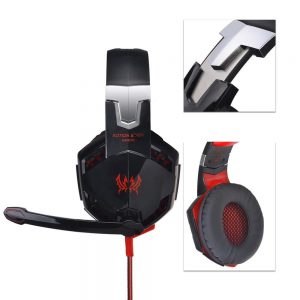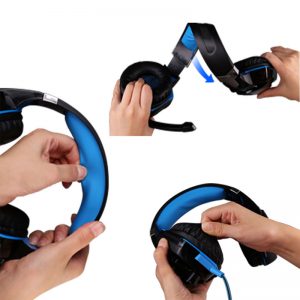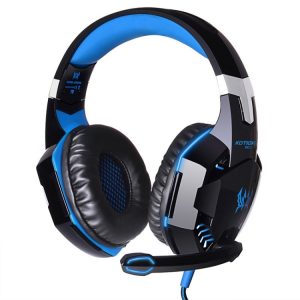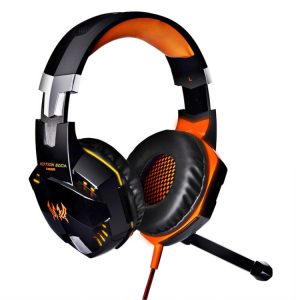 | | |
| --- | --- |
| Model | G2000 |
| Speaker driver diameter | 50mm |
| Frequency Range | 20Hz~20,000Hz |
| Sensitivity | 114± 3dB at 1,000Hz |
| Impedance | 32 ohm |
| Max input power | 100 mW |
| Tangle-Resistant Cable Length | about 2.2 meters |
| Plug | 3.5mm stereo plug + USB Plug for LED light |
| Directivity | Omni-directional |
| Controls | In-line controls |
| Function | Answering calls, Mic, Noise Canceling. And voice control |
| Connector | wired |
| Headset | with LED light |
| Colour | Blue,orange,white |
| Microphone Sensitivity | -34 ± 3dB/mW |
| Mic impedance |  2.2 kohm |
| LED working voltage | DC5V ± 5% |
| Adjustable Headband | Yes |
|  Package | 25X20X10 cm |
How to wear headphones correctly?
Now is an era of great material abundance. There are only unexpected things and nothing impossible to buy. Especially for people who like music, there are various combination stereos to choose from, and even headphones can be used in a variety of ways. Among them, the headset has been loved by many people due to its better sound quality and sound insulation effect. So how do I wear headphones? Let me briefly talk about it for reference only.
First, distinguish the left ear and the right ear. The earphones will be marked with L (left) and R (right). The shape of the earphone is designed to have a wearing direction. If the left and right are correct, it will be very comfortable to wear. In addition, the left and right channels of music can also be heard correctly.
Before wearing, pull open the telescopic part of the head beam, and then hold the left and right earmuffs with left and right hands and wear it from top to bottom, or from front to back, after covering the ears, adjust the telescopic part of the head beam to ensure that the earphone is worn It is comfortable and not easy to fall.
For ear-wrap style earphones, the ears should be completely covered by the soundproof cover, and the edge of the earmuffs should not be pressed against the auricle. That's uncomfortable, and it can't be soundproof.
With a pluggable headphone cable, please pay attention to plug the straight plug of the headphone cable into the earphone, and plug the curved plug into the music player or mobile phone, so that the earphone cable is more smooth when worn.
Earphones with batteries should be charged frequently to avoid over-use when the earphones are low in power, otherwise it will cause battery damage and shorten the life of the earphones.
If it is a noise reduction headset, pay attention to safety when walking on the street, because you can easily cause traffic accidents when you can't hear passing vehicles, especially when crossing the road, be sure to watch that there is no vehicle before passing.