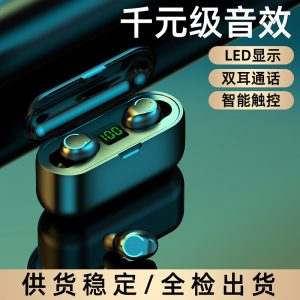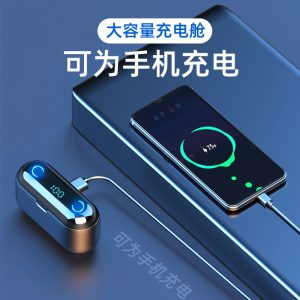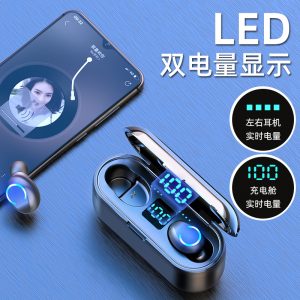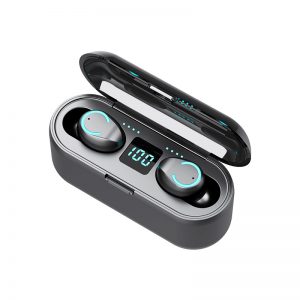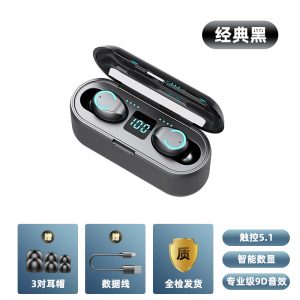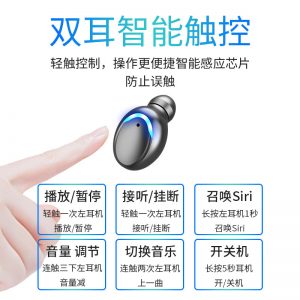 Transmission range: 10 meters
Function: battery display, call function, voice control, support music
Custom processing: Yes
Print LOGO: Yes
Bluetooth protocol: 5.0
Channel: Stereo
How to use: earplug type
Single or dual ear: bilateral stereo
Applicable gift-giving occasions: weddings, birthdays, holidays, housewarming, trade fairs, advertising promotions, employee benefits, anniversary celebrations, business gifts, opening ceremonies, awards commemorations, public relations planning
Color: F9C circle
In-ear headphones, also known as ear-canal headphones, in-ear earplugs, or in-ear monitors (ie, the full English name of IEM: In-Ear-Monitor), are earphones used
inside the human auditory organ. According to its design, Will seal the user's ear canal during use. It can eliminate external noise interference, the sound quality is
full and clear, and it is light and easy to carry. But people often complain that the headphones are too small and the bass part is insufficient, and they often fall
out. Next, I will talk about the correct way to wear earphones for your convenience.
1.For better sound performance, the earmuffs and the ear canal must form a good airtight environment. Therefore, we must first confirm the airtightness and strive to
istinguish between the left and right earphones.
2.In order to better enable the earphones to enter the ear canal, use water as a lubricant.
3.Correspond to the correct ear canal, pick up the earphones and start putting them in your ears.
4.Gently place the earphones in the ear canal.
5.Gently turn the headset and slowly insert it.
Precautions
1.It can be turned in or out, until the earphone is comfortable in the ear canal
2.In the case of ensuring comfort and safety, please ensure that the earplugs are inserted deep enough to ensure that a closed environment can be formed
3.The human ear canal is about 2.5cm long, so wearing earphones will not cause damage to the eardrum, but you should still wear and write earplugs carefully。